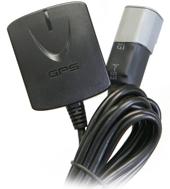 GPS-L5
Цена: 350.00$



The GPS-L5 is a 5 Hz GPS which combines the electronics and antenna into one small unit. A highly sensitive receiver allows the GPS to lock onto signals even in difficult environments. It is fitted with a DTM connector and is pre-configured to be compatible with MoTeC Hundred Series and M84 ECUs. (See also GPS-L10)

This unit is suitable for speed, position and lap timing.

Compatible with
MoTeC Hundred Series ECUs - M400, M600, M800, M880 (v3.51U2 and up)
MoTeC M84 ECU (v1.10K2 and up)
MoTeC ACL
MoTeC ADL3, ADL2 (not compatible with original ADLs)
MoTeC SDL3, SDL

SPECIFICATIONS

Performance
Update rate 5 Hz
66 satellite channels
Dynamics 4 G
Power supply voltage 4.0 – 6.0 V

Communications
RS232
Baud rate: 19200

Physical
Case size 48 mm x 41 mm x 14 mm
Weight 106 g
1 x 4 pin Deutsch DTM, 3 m flying lead
Built in antenna
Mounting - magnetic base.

Постоянная ссылка на данный товар:
http://motec.com.ua/products/gps-l5-51.html